In this blog, you will know more about the Delivery POS system and online delivery aggregators like Hunger Station, Jahez, Careem, Deliveroo, Just Eats, DoorDash, Postmates, Talabat, Uber Eats, Zomato, Swiggy which help promote your business. The key takeaway of the blog is the importance of third-party party online delivery POS Integration.
Online food aggregators like Zomato, Swiggy, Talabat, Deliveroo have been working to improve their platform and dominate the food space even before the pandemic. The global online food delivery market is one of the fastest-growing industries gaining traction in the CAGR at a double-digit rate. In fact, it is predicted that by the year 2026, the industry will have an explosive estimate of 28.95%.
Nowadays, having an online food delivery management system is essential to run your restaurant operations efficiently, increase the number of incoming orders, and also serve a wider customer base.
Basis of the Rapid Growth of Delivery POS System
1.Change in the Lifestyle
The hectic schedules and impact of urbanization have led people to prefer the convenience of one-click home delivery options. The food industry is going through a revolution. People enjoy browsing the website and trying different unique cuisines while sitting in the comfort of their homes.
The pandemic has also played a massive impact on the dine-in habits of the customers. Due to the continued lockdown measures and people's fear of the disease, people prefer ordering their food online rather than dining at the restaurant. Thus, the food delivery POS has become essential for owners to keep track of the sudden surge of online orders.
In fact, according to a survey conducted by the online food ordering applications, around 79% would continue to order online even after the pandemic.  Thus, if you are running a restaurant, it is essential to have online food ordering software or third-party POS integration to have extensive options while placing orders online. 
You can have Zomato POS integration, Swiggy POS integration since they are the most popularly used.
2.Rise of the digital revolution
Technological advancement has empowered people to use smartphones and place their food orders at a click of a button. People want to avoid the long queues at the bill counter of the restaurant. Using the smartphone, they can either pick up their order from the restaurant when it is ready or get it delivered hot and fresh to their homes.
3.Increasing the number of working women
The rise in the number of working women has also led to the surge of online orders. This means an increase in the disposable income for each family. Thus, people do not mind spending a little extra to have their food delivered to their doorstep.
How to Integrate your Delivery POS system with your online food delivery software or third-party applications?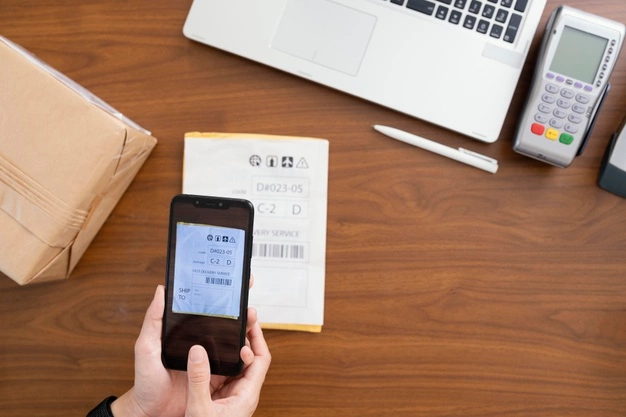 The POS acts as the mind of the whole business. It gives you a central view of your inventory, the flow of your payments, and the number of orders placed. The addition of a third-party application ensures an increase in your profits and higher customer satisfaction. A third-party application, when integrated well, works seamlessly with your POS by sending the order directly to your restaurant printer without manual intervention. The staff gets an alert, and the payment is transferred directly to the POS flawlessly.
There are two ways integration can be done-
One way is to reach out to your delivery POS system provider.
The other way is to reach out to a third-party provider that helps in Swiggy or Zomato integrations.
Importance of combining your POS with an online ordering system
1.Increases convenience
The delivery POS system helps view the orders placed in a single dashboard and avoids the confusion of manually entering orders. You will get real-time updates on sales, accounting, staff productivity, and customer analytics. 
2.Better customer satisfaction
POS integration can be a boon to your existing and potential customers. Your customers do not have to wait in long queues and can choose whether to pick up the food from the restaurant or get it directly delivered.
You can also make changes to your menu and get it reflected in real-time across devices. Thus, if a particular dish is unavailable for a particular period of time due to a shortage, you can edit the menu and get your customers notified immediately. This would avoid your customers getting disgruntled and having a negative experience at your restaurant.
3.Better Revenue and Break-even margins for your restaurant
According to Nation's Restaurant News, restaurants that partnered with third-party integrations saw an increase in the sales volume by 10% to 20%. If your business is visible online you can have a wider reach through online marketing efforts.
You can even promote your restaurant through social media and thus capture the attention of a wider audience. This means that you can even have location-based ads pop in your customer's social media pages.
Another way the delivery POS can optimize your business operations is through the reduction of the staff needed to manage the incoming orders. The orders placed directly go to the kitchen and thus save time and reduce your payroll expenses.
Five Food Online Integrations offered by Posbytz that you cannot miss
1.Talabat POS Integration
One of the fastest-growing food aggregator players in the MENA region, it is a must-have integration if you are a business owner in Qatar. They tie up with local businesses with an aim to help them flourish.Posbytz has Talabat POS Integration to help business owners across Qatar.
2.Deliveroo POS Integration 
Deliveroo aims to connect the best local restaurants across the UK and abroad so that customers can appreciate high-quality cuisine. They provide fast and reliable delivery, which would help transform your restaurant orders. They have unrivalled customer support which is useful to keep your customers happy. Posbytz includes Deliveroo POS Integration to ensure connectivity throughout the UK.
3.Uber Eats POS Integration
Posbytz establishes a connection with Uber Eats and the orders are directly integrated into the system easily.
4.Zomato POS Integration
Customers can view photos, rate their food, and even book their tables in advance with the Zomato application. A good POS system helps establish a link between Zomato and the restaurant's order management system. The restaurant owner can get a bird's- eye view of all their orders on one device.
5.Swiggy POS Integration
One of the most popular food delivery applications is Swiggy. As a business owner, it is important to help meet the demand put forth by your customers. Your business can utilize the marketing strategies adopted by Swiggy and thus stay visible on its platform.
So what are you waiting for? Let Posbytz provide you with an omnichannel integrated solution. 
Related Resources